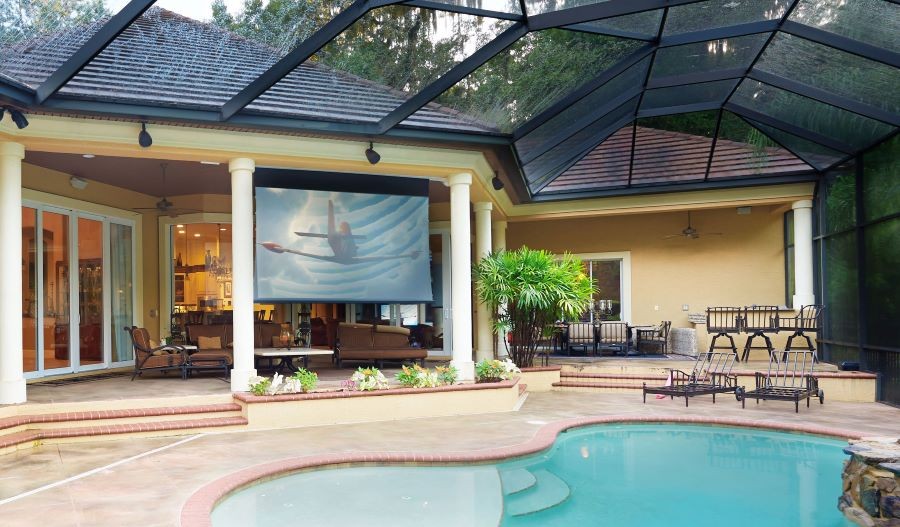 Create Lasting Memories with an Area Designed for the Ultimate in Outdoor Entertainment
One of the great pleasures of living in Baton Rouge, LA, is the weather. The short winter soon gives way to a beautiful spring—the start of the annual retreat to our outdoor spaces. Whether gathering with friends and family for a backyard barbeque and pool party, enjoying a relaxing afternoon with a good book, or gazing up at the star-kissed sky, there's nothing better than spending time outdoors.
Is your outdoor area everything it could be? At Acadian Home Theater & Automation, we help our clients use this space to the fullest, creating outdoor entertainment areas that offer the best experience possible. Whether it's Friday movie night, dining alfresco, or listening to your favorite playlists, you experience lifelike images and sound that fills the air.
Let's explore the possibilities in outdoor entertainment.